Avery County Community Foundation announces new fund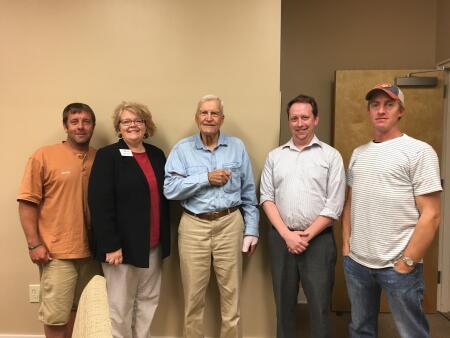 The Avery County Community Foundation announces the establishment of the Dewey Wells Citizenship Fund.
This fund supports the development and promotion of good citizenship in and among young people of Avery County by awarding grants to organizations that work to instill the values of honesty, integrity, respect, resourcefulness and personal responsibility.
Judge Dewey Wells is an Avery County native and respected community leader. He is a former President of the American Bar Association, has served on the North Carolina Bar Association Board of Governors and has held numerous other roles in legal leadership, state government and civic duty. He practiced law before the United States District Court for the Eastern, Middle and Western Districts of North Carolina and the Fourth Circuit Court of Appeals. He is a graduate of Mars Hill College and Wake Forest University School of Law. Wells is also a product of the Boy Scouts.
"Civic organizations such as the Boys Scouts helped mold my character at an early age," Wells said. "I am unable to fully repay for the experiences I had in my youth, but I hope through the Avery County Community Foundation and the Dewey Wells Citizenship Fund, we can help our civic organizations be better equipped to serve our young people."
Share this: