Carteret Community Foundation awards $30,000 in local grants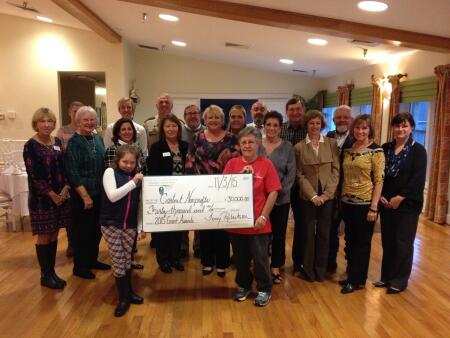 The Carteret Community Foundation honored 15 local nonprofits at its annual grant awards reception on Nov. 3 at The Dunes Club in Atlantic Beach.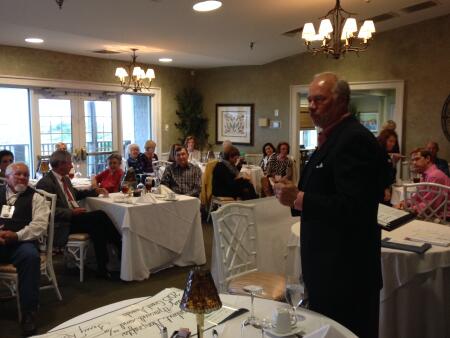 Richard McIntyre, president of the Carteret Community Foundation, applauded the efforts of the groups. "The mission of the Carteret Community Foundation is to enhance the quality of life in Carteret County through giving," he said. "We are so pleased to be able to support the great work of these charities and their dedicated volunteers because they make life better for every citizen in our area."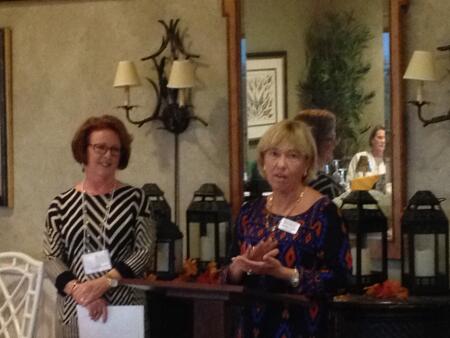 Terry Robertson, chairman of the Carteret Community Foundation grants committee, noted that the grants would not be possible without the support of individuals and businesses in the community. "Our local donors are key to the success of this annual grant program," he said, "Every dollar the Carteret Community Foundation raises stays right here in Carteret County to support these great organizations."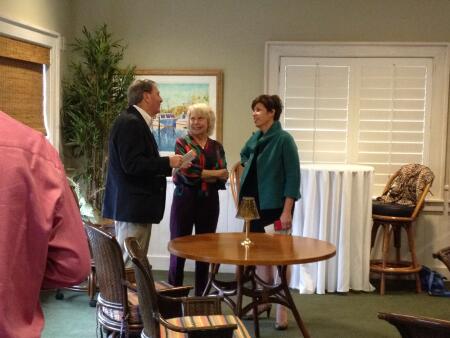 2015 grant recipients include:
Beaufort Historical Association, Inc. – "Beaufort Historic Site Roof Project"
Camp Albemarle – "The Preschool at Camp Albemarle"
Carobell, Inc./Station Club Enterprise – "Problem Solving Using IPads"
Carteret County Domestic Violence Program, Inc. –"Caroline's House Shelter program"
Carteret County General Hospital Foundation –"Funds to improve mobile efficiency"
Carteret County Partnership for Children – "Reach Out and Read"
Chrystal Coast Autism Center – "Scholarships for Therapeutic Classes"
Family Promise of Carteret County – "Guest Services"
Girl Scouts NC Coastal Pines, Inc. – "Carteret County Girl Scout Leadership Experience"
Hope Mission of Carteret County, Inc. – "Keeping it Clean"
Make-A-Wish Eastern North Carolina – "Wish Granting in Carteret County"
North Carolina D.A.R.E Officers' Association – "D.A.R.E. Program Supplies"
Pretty in Pink Foundation – "Breast Cancer: Bridging the Gap for the Uninsured and Underinsured"
Protectors of Homeless Pets of Carteret County, Inc. – "Provide Veterinary care to underserved areas of Carteret County"
The Bridge Downeast, Inc. – "After School Downeast"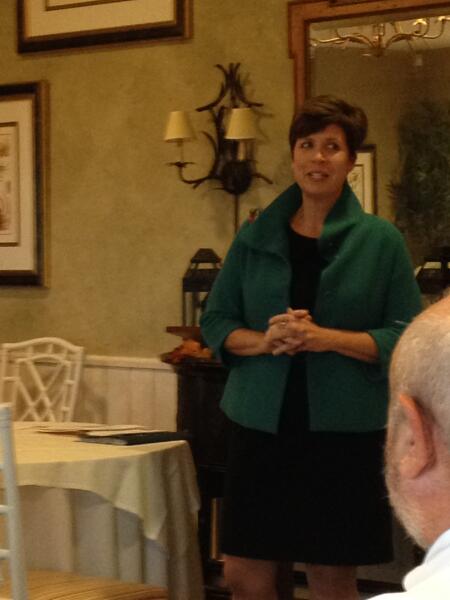 The Carteret Community Foundation was established in 1984 and is an affiliate of the North Carolina Community Foundation. The Carteret Community Foundation provides grants to local nonprofits, college scholarships to county students and helps individuals, families and nonprofit agencies establish endowments. For more information about the Carteret Community Foundation and its services, please call Regional Associate Kim Ball at 252-288-5706.
Share this: