NCCF moves to new Raleigh headquarters office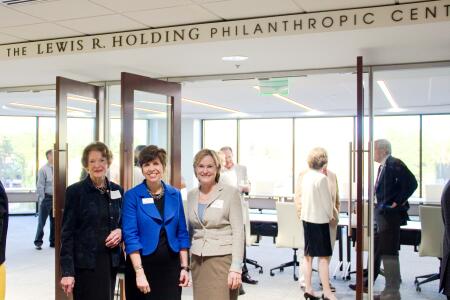 In the fall of 2016, NCCF moved its Raleigh headquarters to a new office space on Glenwood Avenue.
The headquarters is the fourth and largest office NCCF has occupied in its 28-year history. The new space enables the Foundation to continue expanding its services following unprecedented growth in recent years.
To celebrate this growth, the Foundation was honored to welcome fundholders, board members, partners and community leaders for an evening of appreciation. The open house provided an opportunity to say thank you to all those who have made the work of the Foundation possible and to dedicate the new conference center in honor of Lewis Holding, NCCF's founding chairman.
Olivia Holding, the niece of Holding, was on hand to give remarks and dedicate the new Lewis R. Holding Philanthropic Center. Pictured above are NCCF CEO Jennifer Tolle Whiteside (middle) with Olivia Holding (right) and Ella Ann Holding following the dedication of the Lewis R. Holding Philanthropic Center.
More scenes from the new headquarters office are available below.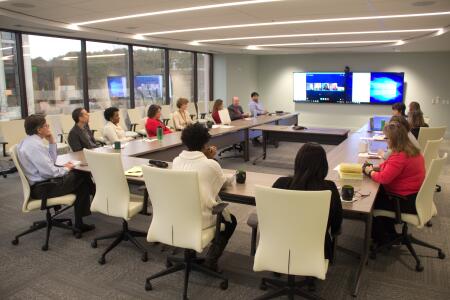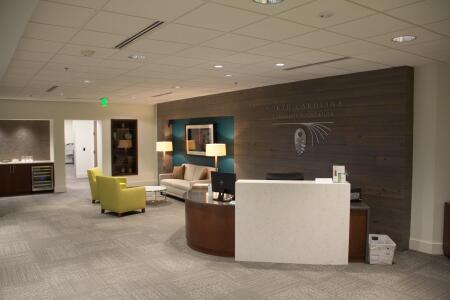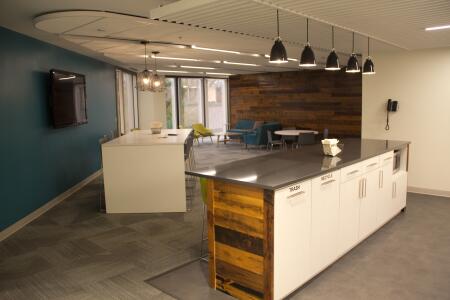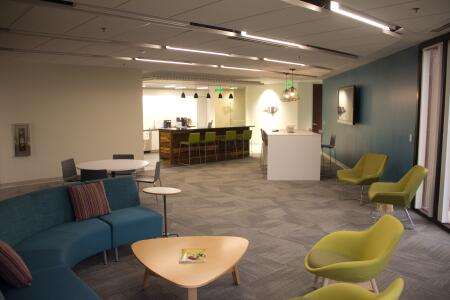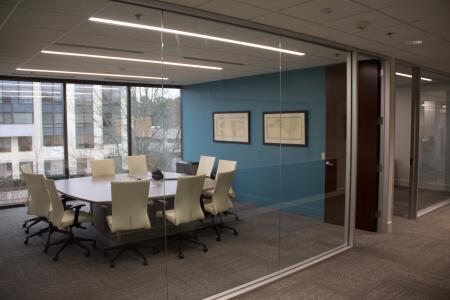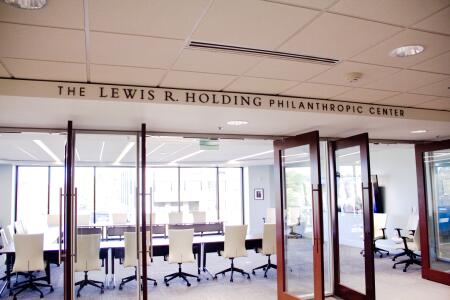 Share this: