Lenoir County Community Foundation announces first Klutey Scholarship recipient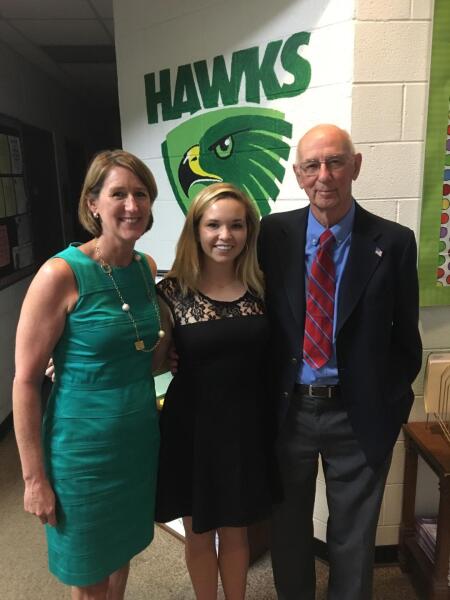 The Lenoir County Community Foundation announces the first scholarship recipient of the Kathleen Morrissey Klutey Memorial Scholarship, according to John Marston, board president.
The winner of the $5,000 grant is Mary Caitlin Deans of Walstonburg. She is a student at North Lenoir High School and will be attending UNC-Chapel Hill. She was chosen based on exceptional academic performance while taking a rigorous course load, including advanced placement and other honors classes. Additional criteria include significant involvement in extracurricular activities such as athletics or the arts.
"We are so proud to help support Mary Caitlin Deans' goal to further her education," Marston said. "The Lenoir County Community Foundation is also honored to count this new scholarship, our first, among our family of funds."
Share this: