NCCF 2011-2012 annual report mailed!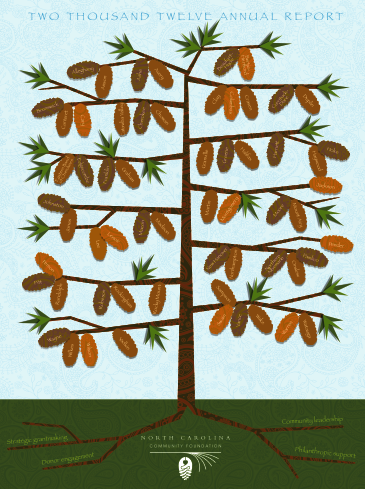 The North Carolina Community Foundation's annual report was just mailed in early October.
This year's theme is our "family tree" – of affiliates, donors and funds. The report includes financial highlights of our fiscal year ending March 31, 2012, and provides an overview of our work with the FUTURES committee, Community Leadership, disaster relief and more!
Read it online here, using our new page turning application -- or download the PDF from this same link
In addition, NCCF's 2011-2012 Donor List and also our 2011-2012 Affiliate List are also available online via downloadable PDFs. While these pages used to be printed within the annual report, we produce these lists separately, in-house, to save trees and other resources! If you prefer to have these lists mailed to you, please email Lori Johnson or call her at 919-828-4387.