Northern Albemarle Community Foundation Awards Local Grants
The board of directors of the Northern Albemarle Community Foundation announces 2011 awards from its NACF Community Fund, Judge Thomas Watts Jaycee Fund and from its Woman Giver's Fund according to Marilyn Madrin, board president. A total of $18,300 was awarded from these three funds. The online grants application process this year allowed these three boards to review the needs of local nonprofit organizations and make the following awards:
Animal Welfare of the Albemarle Region Every Day (AWARE), a grant from the Judge Watts Fund of $500 to support spay and neuter projects in Gates and Perquimans counties.
Elizabeth City State University, a grant of $800 from the Judge Watts Fund and a grant of $900 from the NACF Women Givers Fund for the Early Literacy and Math Toolkits project through the Education Dept.
Foreshadow Academy, a grant of $3,600 from Judge Watts Fund, toward a suitable transportation van needed to support education activities.
Gates County Extension Service was awarded a grant of $600 toward a youth environmental awareness program, Be the E, by the Judge Watts Fund;
Food Bank of the Albemarle received a total of 3 grants from these funds for a total of $2,500 to support the Emergency Food Distribution programs in these 5 area counties.
Albemarle Hopeline received 3 grant awards for a total of $3,500 toward their Victim Advocacy program supporting victims of domestic violence, and a new program of CHANGE to help victims and families with health and nutritional education. The Women Giver's grant is the Power of The Purse award.
National Society to Prevent Blindness received an award of $500 from Judge Watts Fund to support vision screening and eye care at the elementary school level in Pasquotank County;
Chowan/Perquimans Smart Start Partnership received a grant of $2,000 from Judge Watts to support a 'Healthy Habits for Life' program designed to education young families in Perquimans and Chowan counties;
Girls Incorporated of the Albemarle received 3 grant awards for a total of $3,400 to support the program, 'SMART', teaching girls how to make good life choices, with support from many community leaders.
Madrin thanked the nonprofit organizations for their services to our communities. "These grants are important to our community and our quality of life," she said. "Critical programs would not be possible without the generosity of many individuals and organizations that have supported the NACF Community Fund, the Women Givers Fund and the Judge Thomas Watts Jaycee Fund."
The Northern Albemarle Community Foundation is an affiliate of the North Carolina Community Foundation. Tax-deductible contributions can be made to the NACF Community Fund, which is administered by the NCCF, or to any of the funds supported by the North Carolina Community Foundations. Gifts are needed in any amount, and can easily be made online at our NCCF website and in honor or memory of a loved one or special volunteer.
For information on the Northern Albemarle Community Foundation and its community fund, contact Madrin at 330-2733; or Peggy Birkemeier, Senior Associate, at 491-8166; or visit the NCCF website at nccommunityfoundation.org and click on "Affiliates."
About the North Carolina Community Foundation:
The NCCF is a single statewide community foundation serving North Carolina and has made nearly $63 million in grants since its inception in 1988. With more than $130 million in assets, the NCCF sustains 1,000 endowments established to provide long-term support for a broad range of community needs, nonprofit organizations, institutions and scholarships. The NCCF partners with 60 affiliate foundations to provide local resource allocation and community assistance in 66 counties across the state. An important component of the NCCF's mission is to ensure that rural philanthropy has a voice at local, regional and national levels. For more information, visit nccommunityfoundation.org or the North Carolina Community Foundation page on Facebook.
# # #
NEWS MEDIA CONTACTS:
Marilyn Madrin, NACF Affiliate President
330-2733
Peggy Birkemeier
NCCF Senior Northeast Associate
252-491-8166
pbirk@nccommunityfoundation.org
Noel McLaughlin, APR
Director, Marketing and Communications
North Carolina Community Foundation
919-256-6901
nmclaughlin@nccommunityfoundation.org
Photo # 1: NACF Women Giver's President, Lena Council on the left and NACF President, Marilyn Madrin on the right with awards of grants from both the Community Fund and the Women Givers Fund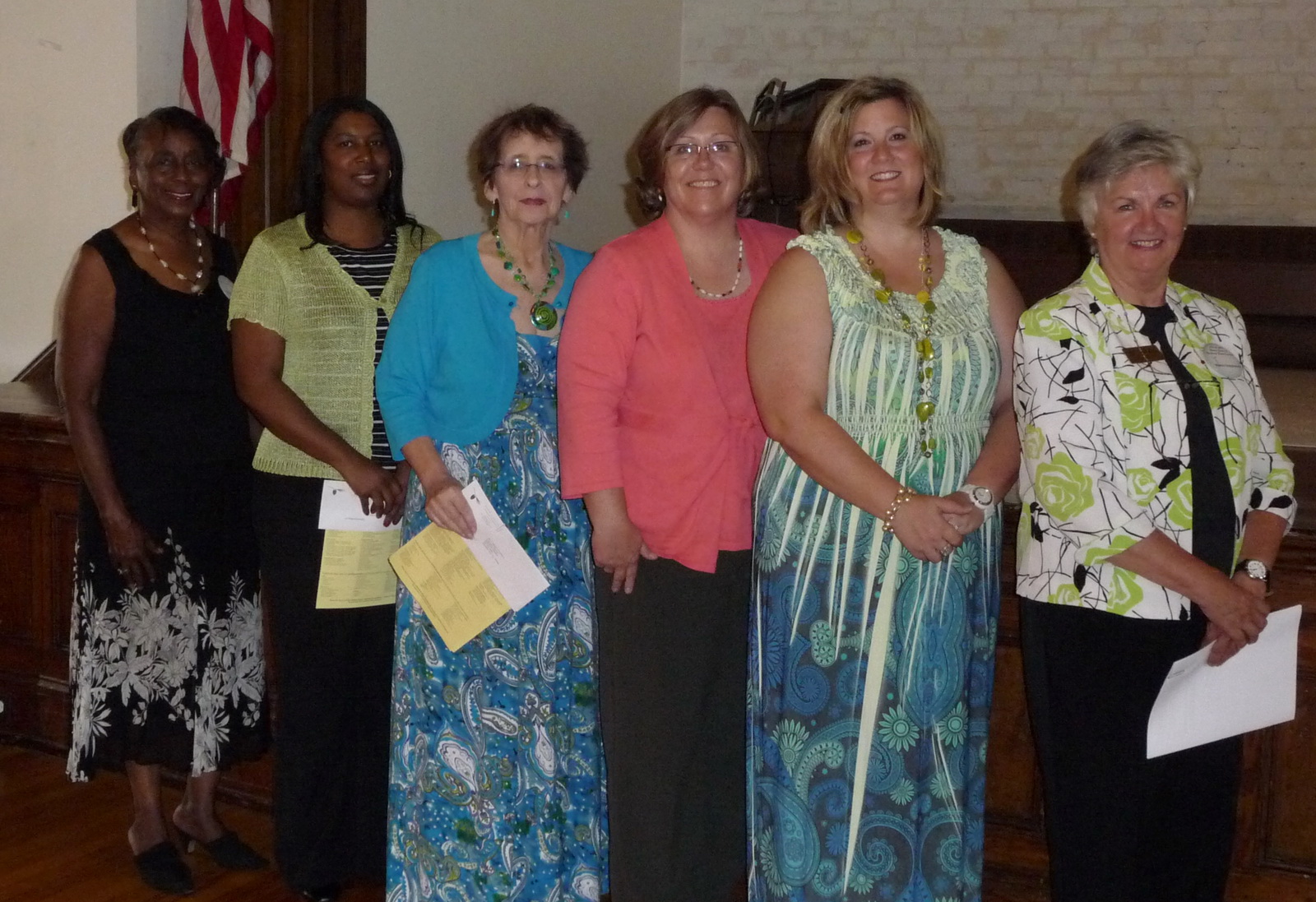 PHOTO #2: Jaycee President, Jan Willingham (Left) with grantees who received awards from Judge Thomas Watts Fund. Jaycee member Allison Hearns is on the right.
(sent as a separate JPG attachment)