Membership social featuring Dr. Jean Williams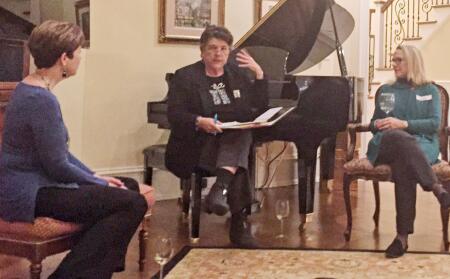 The Women's Giving Network of Wake County hosted a membership social at WGN member Laurie Hughes' lovely home on Feb. 10. Thanks to all the WGN members and guests who attended this 2016 kick-off event. Dr. Jean Williams, pictured center, is the executive director of the Women's Center of Wake County, a WGN 2015 grantee. She was on hand to share more about the incredible work of the Women's Center.
The Network reached the $1 million mark in giving in 2015, and we are ready to start on our second $1 million! If you are interested in learning more, please contact Katie Crumpler at kcrumpler@nccommunityfoundation.org or 919-256-6914.
Share this: