WGN continues grants review process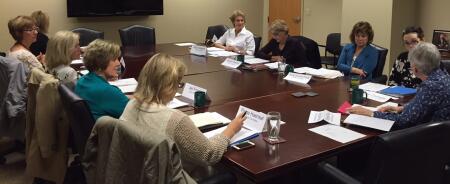 The grants committee of the Women's Giving Network of Wake County met recently to further discuss and narrow applicants to bring to the full membership for vote.

Initial letters of inquiry were vetted, grant applications were accepted and the committee members made eight site visits to further the selection process. Once this group is narrowed further, the nonprofit programs selected will be presented to WGN's full membership for voting in October. Grant awards will be made soon after that.
Stay tuned! 
Share this: