2014 Grant Winners Announced!
Family Violence and Rape Crisis Services - $5,600 - to support two teen girls empowerment groups, focused on healing from sexual violence, relationship violence, and other childhood trauma. 
Planned Parenthood of Central North Carolina - $5,000 - to support the Smart Girls program in Orange and Durham counties. Smart Girls is an evidence based program that specifically targets middle school girls (11-14) with a curriculum designed to build self-esteem and have a positive impact on behavior.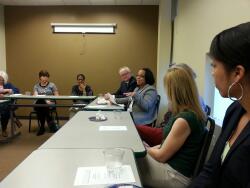 Katrina Mattison-Chalwe- Piedmont Health Services, 2013 Grant Award Winner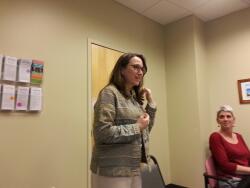 Lisa Rist-Senior PharmAssist, 2013 Grant Award Winner
Share this: