Wake County Community Foundation board meets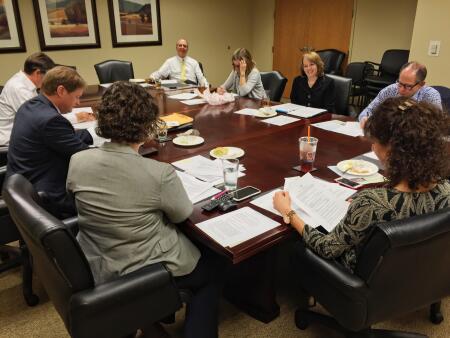 The board advisors of the Wake County Community Foundation met recently at NCCF headquarters to participate in an exercise to help each of them craft and tell their own personal WCCF story.

NCCF affiliate boards across the state are taking part in these storytelling exercises, working on how to best communicate their affiliates' work and mission. Much of this focus is part of the affiliates' work on their Blueprint for Success.
Share this: