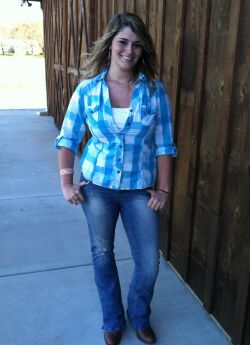 Katherine Sevigny from Franklin is the next student in our Scholar Spotlight series. She is a recipient of the Judy Moore Memorial Scholarship. A graduate of Franklin High School, Katherine now attends Southwestern Community College.
Katherine is passionate about helping others and her community, and plans to become a nurse. "I hope to be a nurse at a hospital close to [Franklin] and be that nurse that the patients remember by the passion and care I will be giving them," she said. Katherine has overcome challenges, but they have only served to motivate and inspire her. Family illnesses opened up her eyes to the nursing field. "When my great-grandmother and my grandmother got diagnosed with breast cancer, I fell in love with the curiosity of nursing," she said.
Katherine always strives to be her best and there is no doubt that she will achieve her goals. "When my mother went back to school after 30 years, that showed me that nothing can stand in your way of becoming the best you can be," she said.