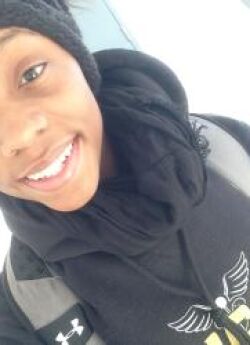 Daneshia Slade is a graduate of Knightdale High School in her second year of college at East Carolina University.
Slade is studying physical therapy, training to become a 3rd degree black belt in Taekwondo and is a trained lifeguard.
Through these pursuits and more, Slade is striving to maintain physical fitness to aid in her recovery from surgeries as a result of hydrocephalus. She hopes to one day pair her love of fitness with her desire to help others, especially those affected by hydrocephalus like her.
Slade plans to inspire and encourage others to not limit themselves but instead, to strive for physical and mental goals, beating any illness or injury holding them back from their hopes and dreams.
Slade is well on her way in pursuit of her aspirations at East Carolina University with help from the Katie Dunn Rogers Scholarship.