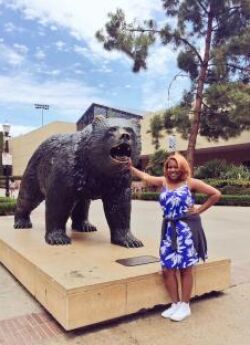 Legend Lucas is a Southeast Raleigh Magnet High School graduate beginning studies at Spelman College this fall.
Lucas will study psychology and hopes to make the Dean's List.
In the long run, Lucas also plans to obtain her PhD in psychology and serve her community as a passionate advocate for civil rights, social change and the public school system.
Lucas is thrilled to be attending Spelman because it is one of the highest ranked historically black colleges and universities for women and a place she feels she can reach her full potential.
Lucas hopes to follow in the footsteps of other intelligent and successful women who graduated from Spelman.
Lucas begins her college career at Spelman this fall with help from the Katie Dunn Rogers Scholarship.