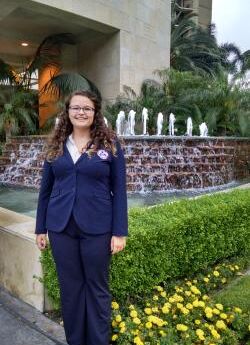 Lakota Oxendine is a Cloudland High School graduate and first generation college student studying at Lincoln Memorial University in Harrogate, Tennessee.
She chose Lincoln Memorial for its outstanding reputation in the field of healthcare and recalls feeling immediately at home the first time she stepped foot on campus.
She hopes to never stop learning, both in the classroom and on the job. She plans to strive to be the best healthcare provider she can be by staying up to date on new and improving techniques. She also hopes to one day be able to show gratitude by mentoring those who are pursuing an education, following in the footsteps of everyone in her life who's helped her on her path to college.
As she enters her second year of college, she is excited to continue meeting and making connections with even more professors than she already has, thanks to the F. H. "Sammy" Ross, Jr. Memorial Scholarship.