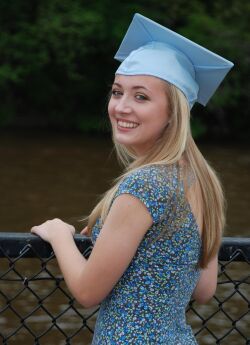 Sarah Hayes is a Pinetops native studying at East Carolina University.
She is a first generation college student and graduate of Southwest Edgecombe High School in her first year of college.
She is planning to study business management and hopes to continue her education to earn her Master of Business Administration.
She chose East Carolina University after feeling at home the moment she visited campus. She is excited to start her business classes and delve into her major.
She is the first person in her family to attend college thanks in part to the Mary Ferebee Howard Scholarship.