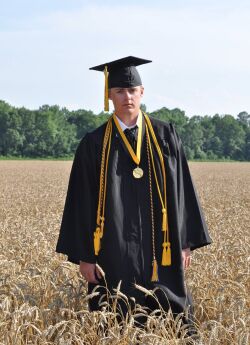 Joseph Richardson is a graduate of Perquimans County High School and will study at North Carolina State University.
His goal is to complete his bachelor's degree in agricultural education and extension and to be employed with the N.C. Cooperative Extension. He chose NC State because of the quality of its agricultural programs.
Richardson feels that his true motivation comes from the passion that he has for the preservation of the agricultural industry.
He is the first person in his family to attend college thanks in part to the Elizabeth City Jaycees Scholarship.