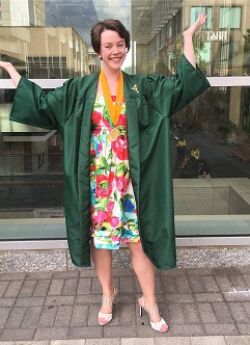 Laura Wilder is a graduate of Enloe High School in Raleigh. She will major in Global Studies at the University of North Carolina at Chapel Hill.
At UNC-Chapel Hill, Wilder is looking forward to meeting new people from different backgrounds, learning about different languages and cultures from around the world, and having the opportunity to push herself out of her comfort zone.
Volunteering is one of her favorite ways to spend time when not in class. Wilder dreams of starting her own nonprofit.
The George A. Kahdy Scholarship will allow Wilder to have more freedom to volunteer because the amount of her work study will be reduced. She expects to graduate in May 2021.