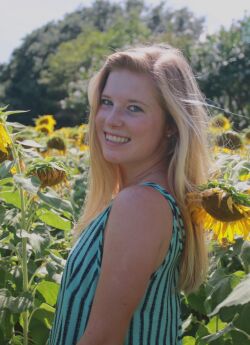 Macy Brinson is a graduate of Croatan High School and student at Meredith College. She wants to become a physical education teacher and coach cross country or track and field.
After college, Brinson wants to pursue a master's degree in exercise sports science. With the master's, she plans to teach and coach at a college.
Brinson chose Meredith College because of its small class size, friendly environment and the chance to participate in a school sport.
In life, she has suffered from a lot of injuries from playing sports. Every time she has been injured, Brinson has gotten stronger physically and learned more about how to prevent injuries. It has always motivated Brinson to come back and try the sport again and never give up on her team.
Her studies at Meredith College are supported, in part, by the Carteret County Retired School Personnel Scholarship.