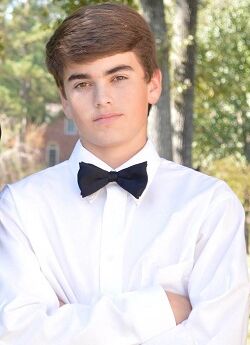 Patrick Lloyd is a graduate of New Bern High School and will attend North Carolina State University.
Lloyd plans on pursuing an advanced degree in the medical field. Learning about the human body and earning a degree in biological sciences will help him achieve his goal.
His focus will be on the health of children and young adults and treating childhood diseases or sports-related injuries. Lloyd wants to work with people to improve their lives.
Lloyd developed strong leadership and effective communication skills through his participation in high school sports.
His studies at NC State are supported, in part, by the New Bern Breakfast Rotary Todd Denson Memorial Scholarship. Lloyd expects to graduate in 2021.