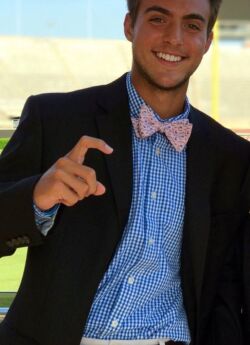 Storm Davis is a graduate of D.H. Conley High School and is attending East Carolina University. Davis will double major in computer science and biology and minor in Hispanic studies.
He has a big interest in computer technologies, but also has a strong passion for helping others – hence a desire to be a medical professional.
When he was younger, Davis loved going to ECU football games with friends and family. In high school, he started doing medical research at the Brody School of Medicine at ECU.
His studies at ECU will be supported in part by the Wilkerson Kiwanis Scholarship. Davis expects to graduate in 2021.