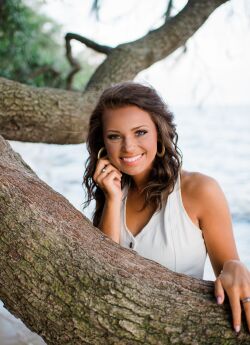 Brinson Edmondson is a graduate of Pungo Christian Academy and is attending the University of North Carolina at Chapel Hill in the fall.
UNC has been Edmondson's dream school for as long as she can remember. "I know that at UNC, I will be immersed in a diverse educational environment and that will allow me to experience so many things that I have had limited resource to in rural eastern North Carolina," said Brinson.
At UNC, Edmondson plans to study health and one day pursue a career in healthcare and work with children or the elderly.
Edmondson expressed her gratitude to be a recipient of the Reid Sasnett Memorial Scholarship. "Though tragedy took Reid away, his family has found a way for his name to live on and impact the future of others. I will work harder every day to honor him and his family."