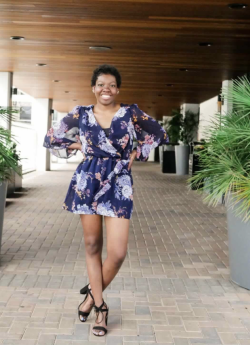 Larya Watson is a graduate of Wilmington Early College High School and will attend the University of North Carolina at Charlotte in the fall.
Watson intends to major in Public Health and minor in dance, having a passion for empowering others to take control of their own health. With the right tools and information, Watson believes a multitude of diseases can be better treated and even prevented, which she is excited about contributing to.
Last year, Watson was diagnosed with Lupus Nephritis, which furthered her interest in her own health, as well as the health of others. Remaining physically active through dance serves to empower Watson and strengthen her confidence, giving her the ability to succeed in different aspects of her life, including academically.
Watson is a recipient of the Virginia Dillon Fox Scholarship Endowment. "Being a first-generation college student is another experience that influences and motivates me to succeed," Watson said. "I know that there are people cheering me on and encouraging me to keep going."