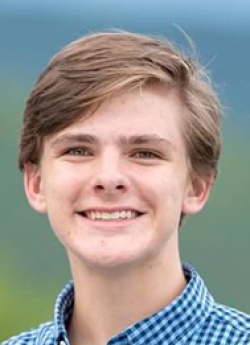 Andrew Freeman is a graduate of Watauga High School and is a sophomore at Appalachian State University (ASU).
Freeman is double majoring in Finance and Insurance/Risk Management. After graduation, Freeman plans on becoming a businessman that helps others make sound financial decisions.
Living a short distance from ASU, Freeman has been involved on campus since he was young and considers the university home. Despite many people encouraging him to "get off the mountain", Freeman was confident Appalachia was where he belonged and is thankful to have stayed close to home.
Andrew Freeman is a recipient of the Watauga-Ashe-Wilkes Scholarship. "Now looking back on my freshman year, I know that Appalachian is truly my home. This last year has taught me so much about my future career, new friendships, and growth. I am thankful to forever be a part of the Appalachian family."