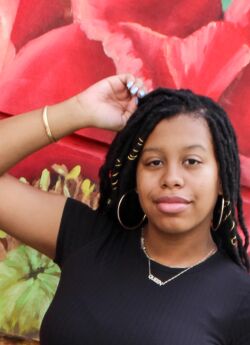 Aniya Agnew is a graduate of Knightdale High School and will be attending Winston-Salem State University (WSSU) in the fall.
Agnew plans to major in Physical Therapy with a minor in Spanish. While attending WSSU, she hopes to learn how to diagnose, treat and prevent conditions affecting the musculoskeletal system to develop effective individualized plans of care for her future patients.
Agnew, a recipient of the Katie Dunn Rogers Scholarship, decided to become a physical therapist after witnessing her grandmother recover from mobility-limiting injuries she suffered from a car accident.
"We all hope that when we are ill that our medical providers show empathy, true concern and provide great customer service so that we will feel reassured of our care plan. I hope that I will be able to record a patients' progress and modify their plan of care if needed and educate the patient and their family members about the best possible steps throughout a recovery process."