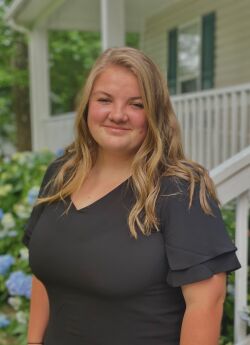 Lily Brewton is a graduate of Camden County High School and will be attending the University of North Carolina at Chapel Hill in the fall.
Brewton intends to study biomedical engineering and attend graduate school after her four years of undergraduate study. She is excited to move to a different city with new friends to make and teachers to meet.
Through her tireless work with the U.S. Coast Guard (USCG) Junior Leadership Program, Brewton learned to lead and impact her peers by listening and learning from them. During her tenure, Brewton was the first freshman to hold a leadership position and only sophomore to hold two leadership positions simultaneously in the program's history.
Lily Brewton is a recipient of the Bertha Sawyer Meiggs & Winfred B. Meiggs Sr. Family Scholarship. "I do not have enough words to express my gratitude for being a scholarship recipient. I am so thankful I have had all the opportunities the last 4 years that have led me to this spot in my life. I am so glad I will be able to attend my dream school with the help of this scholarship."