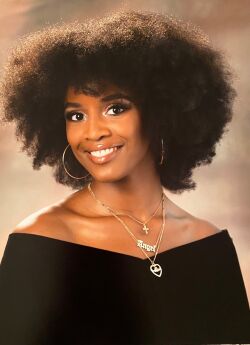 Nahdia Sharp is a graduate of Edgecombe Early College High School and will be attending North Carolina Agricultural & Technical State University (NC A&T) in the fall.
Sharp plans to major in nursing. In her school selection process, Sharp chose NC A&T University because of its dedication to providing a high-quality education steeped in rich history and culture and fostering a representative space accepting of all ethnicities and backgrounds.
Sharp, a recipient of the McBryde Scholarship and the Mary Ferebee Howard Scholarship, is determined to maximize every opportunity and work hard in every class to eventually use her degree in ways that her grandfather Nathaniel Lee "June" Hyman Jr. was not able to.
"I feel immensely blessed, thankful, and honored to be chosen as a scholarship award recipient out of all the highly qualified candidates. I truly appreciate this opportunity given to me, the other candidates, and the community. Being thankful is an understatement because this scholarship will help me out in more ways than one for college and the future, so thanks again.