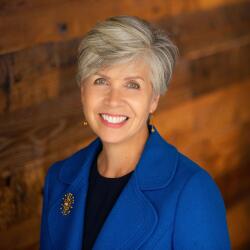 I can't help it … I secretly cringe when I hear anyone refer to, or even worse, invite me to a strategic planning session. It is a combination of some past traumatic strategic planning experiences or PTSPS and a real fear of process without a focus.

Clearly, there have been times we can find the strategic planning process done well. Focused, concise documents that provide direction. Thoughtful conversations that result in a plan or direction shift.
My fear is participating in or asking others to participate in a lengthy and overwhelming process that results in lots of paper and a highly anticipated document destined to never seeing the light of day. We all could gather round a circle and share our horror stories about endless process, days lost to exercises, conversations and theorizing. We each can talk of strategic planning gone wrong.
So, when board leadership signaled it was time to do some strategy development you now know my own internal reaction.
At first I focused my apprehension on the name of the committee, perhaps another name would help? Let's not call it strategic planning … Hmm ... Futures? Or Futures 2, as we had a Futures Committee in 2012. Or even Back to the Future (my personal favorite). I even spent time pitching my committee names to anyone who would listen − staff and board members.
When it came time to sit down with the committee chair, I was armed with my thoughts about why a different name would be the best option. We went back and forth a while, until I was convinced that, yes indeed, the work we were undertaking was strategic and we would result in a plan. And he agreed that this process would be focused, concise and actionable over the next three years.
This board member is smart. Former board chair and attorney by training. One of my favorite people. He pushes me by asking tough questions and not always accepting my answers. I am a stronger leader due to him.
That does not mean it is necessarily an easy process. Just always worthwhile and an important exercise for our board to walk through.
So yes. Strategic planning. Here. Now. More to come.