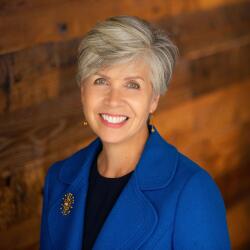 Flint, a small Michigan city located 66 miles northwest of Detroit, has grabbed our attention. Even if you are not like me, who has family and friends in Michigan, I am confident you have found yourself angered, outraged and saddened by the water crisis that has unfolded. I am not going to go into all the background as there is much reliable information out there about what led to this crisis, as well as statistics about lead levels in children across our country. In fact, children tested in several states were found to have dangerously high levels of lead in their blood. What is not in dispute is that lead can cause permanent brain damage. It changes the lives of those exposed, particularly if the exposure occurs during early childhood.
I keep thinking about my own child, and how I used to insist on drinking water when she was growing up -- saying no to lots of juices or soda because I thought water was much healthier. How can parents reconcile the decisions they have made without having any of the facts?
According to the World Health Organization, "lead affects children's brain development resulting in reduced intelligence quotient (IQ), behavioral changes such as shortening of attention span and increased antisocial behavior, and reduced educational attainment. Lead exposure also causes anemia, hypertension, renal impairment, immunotoxicity and toxicity to the reproductive organs. The neurological and behavioral effects of lead are believed to be irreversible."
I had the opportunity to talk yesterday with a colleague at the Flint Community Foundation, which is clearly in the midst of this crisis. It was truly heartbreaking. They are working hard to find solutions and to gather support for the long-term response that will be needed.
In response they have established the Flint Child And Family Health Development Fund. This fund, is meant to support the delivery of public health, medical and community services to improve health outcomes for children exposed to lead as a result of Flint's water crisis.
"Anybody from any place who wants to make a difference and help address both the immediate and long-term needs, there is a place for them to give," said Kathi Horton, president of the Flint Foundation.

Flint is a city that needs our help. A community foundation is the perfect place to provide that help. We bring people together and help effect change. We are known for helping to bring donors together to solve problems. Our reputations in communities throughout the country are based on trust.
In the past, when North Carolina has experienced disasters such as tornadoes or hurricanes, we have had support from all across the United States and beyond. Flint's crisis deserves the same response. I hope you will join me in sending a donation.