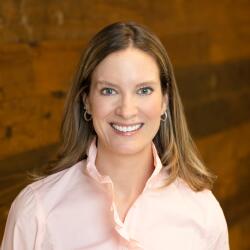 Whether you're a new or more seasoned member of your local community foundation, chances are you've heard us talk about "planned gifts" as a strategy of significantly growing community assets.
A planned gift is a charitable gift that a donor plans today and gives in the future. Two common planned gifts are bequests through a will or naming a nonprofit as beneficiary of a retirement plan. (There are also other options.)
Planned gifts are often the most significant charitable gift a donor will make. A planned gift allows a donor the joy of making a large gift while continuing to use their assets during their lifetimes.
Not all nonprofit organizations are equipped to handle planned gifts, and not all individuals know that this type of giving is even possible.
The exciting news? North Carolina Community Foundation is an expert at helping donors and their advisors turn their charitable gift dreams to reality. NCCF is both an avenue for donors to make this significant gift and a resource to help build a charitable plan.
Donors hammer out the details around planned gifts during their lifetime. Conversations usually begin when the donor is doing tax or estate planning and they (a) know they want to leave a charitable legacy, (b) have a tax need to make a charitable gift, or (c) have no heirs and prefer to leave assets to their community as opposed to the federal government.
During these conversations, donors are likely working with one or more of their advisors – estate or other attorney, CPA, or wealth advisor. Advisors are a critical piece to the planned giving puzzle since they are present during these conversations and have the opportunity to ask, "what about charitable giving?"
If the advisor is familiar with the local community foundation or NCCF, they will know the depth and breadth of services we provide and can bring in our staff to help the donor craft a personal charitable giving plan. Or, if the advisor is familiar with their local community foundation's work, they can share this work and the role the local affiliate plays with the donor.
In 2020, the Lee County Community Foundation was the recipient of two planned gifts that came because of the donors' long-term planning with a financial advisor that was familiar with the community foundation.
One of those donors was Betty Sauls, who worked closely with Howard Bokhoven, a now-retired financial advisor, to plan for her retirement and end-of-life care. Betty had no heirs and wanted the wealth she had carefully grown to be invested back into her beloved Lee County community.
Mr. Bokhoven was one of the founding board members of the Lee County Community Foundation, and was very familiar with the board's work, local knowledge and leadership, as well as it's affiliation with the NCCF. When Mrs. Sauls was making final decisions about her charitable legacy, he was able to share how her gift would be preserved and the impact it would make on the community.
The Lee County Community Foundation has just completed their first round of grantmaking from the new endowments. "This year, we were able to award around $42,000 locally, almost double what we had been able to do in the past," said David Spivey, chair of the Lee County affiliate. "These gifts are having a huge impact on what the community foundation can do. We were able to increase funding support of existing nonprofit grantees and able to fund new ones that we wouldn't have otherwise been able to support."
Planned giving is all about building relationships with the donors and advisors in your community – earning and keeping their trust, inspiring them with stories of impact, and educating them on your expertise and capability to be stewards of their gifts. You're not going to get immediate results by engaging in this type of work, but the long-term results will have exponential impact on your community.
Did you know NCCF sends a quarterly email to our professional advisor network? If you're an advisor and you aren't receiving these, please email kholding@nccommunityfoundation.org to sign up now.