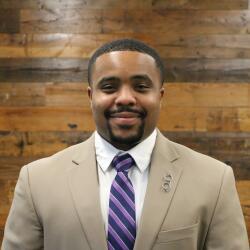 It has been a long, emotionally draining, and challenging year for many North Carolinians while adjusting to the constantly changing dynamics resulting from the COVID-19 pandemic. For many, the loss has seemed to be a common thread in almost every aspect of life. Loss of in-person connection and interaction, loss of financial security, and loss of loved ones have caused extreme distress for many.
The disparate impact of the pandemic sheds light on structural and institutional barriers that our most vulnerable neighbors have been facing for decades in a way that is rivaled by very few moments in the history of our country.
Countless philosophies have long been debated on the systemic issues that underline the design of some communities. However, one indisputable fact is that this phenomenon was disproportionately observed within our nonprofits serving people of color and rural residents.
As we have seen countless times in the past, without hesitation, nonprofits stepped in to provide essential resources to communities facing the most significant needs while simultaneously navigating complex operational decisions that could turn long-standing employees who have always put the community first into a position of needing those same services that they have provided for others.
For the philanthropic sector, the pandemic sheds light on how we operate within and contribute to the systemic practices that disadvantage specific populations while perpetuating the historical trend of advantaging others.
I joined the North Carolina Community Foundation just a few months before the full effect of the pandemic was realized, and as with many other businesses, we found ourselves needing to make a lot of adjustments relatively quickly. But, as with many other entities navigating the global pandemic seeking to build a plan, we did what we knew was necessary and followed the guidance of the experts in the field. For us, that was our nonprofit network.
We decided to host listening sessions for our nonprofit partners to hear directly from those on the front lines serving the community. Out of these conversations, we learned the many tools needed to inform best our complex work moving forward, including the need for general operating support dollars and flexible grant terms.
While the community foundation has a long-standing history of providing general operating support grants for nonprofits, the pandemic produced a call to action of sorts to increase the amount of funding allocated in this category in both our statewide funds and local affiliate network.
Additionally, the flexible nature of the community foundation structure allowed us to quickly convert former program grants to general operating support and extend reporting deadlines, among other measures, in ways that may be prohibited for other institutions.
As we begin to return to some sense of normalcy, our biggest challenge will not be developing comfort with shaking hands again. Instead, it will be our duty not to allow the "moment" we all experienced together to end there. If there had to be one major lesson to be taken away from the pandemic, it would be the necessity of listening to the right voices.
Whether we are discussing a $500 grant or a $5 million grant, it is crucial to overlay those decisions with strategies rooted in equity that are designed by listening to local voices to allow the community to truly demonstrate their unique ability to solve their issues when provided the resources and tools to do so.