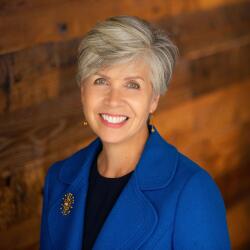 The calls and texts started first thing Monday morning. Friends, family, colleagues and partners from across the state and country have been reaching out -- offering support and concern and checking to make sure we were prepared for Hurricane Florence. We've also gotten many calls about whether we would be reactivating our NCCF Disaster Relief Fund. And yes, we are as prepared as we can be, and we have reactivated the fund.
We have been touched by the outpouring of questions and genuine care and concern.
We've been hoping for a change in strength or direction all week, but nevertheless planning for the worst. At this writing, the path is wide and the storm remains ominous.
But we are nothing if not nimble in the community foundation sector. Many on our team have been connecting with our colleagues across the state in anticipation of Hurricane Florence. Our statewide Grants Committee quickly convened this week and voted to activate our fund. We also assembled our internal disaster relief committee, just as we did for Matthew.
Speaking of Matthew, it is interesting that we are just now completing the final grants focusing on Hurricane Matthew relief -- almost two years after the storm. The extent of the damage from that hurricane and the devastating flooding was long-term, and many communities are still in recovery. Our long-term granting strategy has really helped to support rebuilding in eastern North Carolina after that disaster.
We have an extensive footprint in North Carolina. Some of our team members are those being evacuated as I write this. Our affiliate leaders are living and working in communities that will be impacted in the coming days. We have urged preparedness, for our teams and for those living in communities in the path of the storm. We are hoping for safety. And we will all be waiting for sunshine to return to North Carolina
We have hope; our people are resilient and strong. Our communities are filled with neighbors and friends who reach out and support one another. I'm not saying that it takes a disaster to invoke this sense of community, but in times of challenge, we know our people shine.
We will continue to monitor conditions, and once the storm passes we will assess and work hand in hand to support.