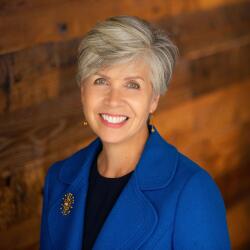 We are all still feeling the energy from April's Pop-Up Philanthropy event in Wilmington at the beautiful Cameron Art Museum. If you are not familiar with the concept of Pop Up Philanthropy, this is an annual event we co-host with local affiliates to take what we "do" on the road. It's a way for us to Pop Up in communities we serve to showcase how we partner with fundholders, professional advisors, local nonprofits and community leaders to leverage resources for the benefit of local communities.
Every event is different and wonderful in its own way, and our fourth annual Pop-Up with Brunswick and New Hanover did not disappoint. We enjoyed a tremendous response. Advisory board leaders and grantee partners from both our affiliates in New Hanover and Brunswick counties were on hand to talk about the incredible generosity in this region and the benefit of our partnership.
Our work in these two counties is significant. These community foundations are the local face of philanthropy in this region. They bring the term philanthropy to life through their annual grants programs, community leadership and work to grow and nurture endowments.
The Brunswick County Community Foundation has been around since 1997 and has strong leadership and community involvement. New Hanover has an even longer history. Our local community foundation has been on the ground there providing leadership and resources since 1987. And nearly a decade ago, the Community Foundation of Southeastern North Carolina made the strategic decision to align with NCCF, providing just one reason for our strong presence in New Hanover County.
The room was filled with energy – both from our tremendous history in these communities and also our future. We're extremely excited and energized about what is yet to come.