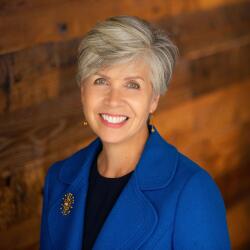 I could barely sleep with anticipation. Early this morning I anxiously peered out my bedroom window and was dismayed to see that there was not one drop of precipitation of the frozen or non-frozen variety. Nada. Nothing. I had gone to bed secure in the knowledge that it was to begin snowing around 5 a.m. and continue throughout the day. We had closed the office in anticipation of this snow event. As I took my dogs for a long walk this morning the neighborhood was quiet, much like an early Sunday morning without much activity and most cars parked in their driveways with their noses positioned toward the street in order to be able to get out safely. I had even braved the store last night after 8 p.m. and found myself buying not one -- but two loaves of bread, along with several other things I felt I would need since we would be snowed in for perhaps 24 hours! We can't even get through one loaf of bread before it goes stale and there I was excitedly clutching two -- convincing myself I really needed them, just in case. I have friends coming into town, and I wanted to make sure we had bread, for gosh sake.
I glanced at all the other carts around me. What items did others deem important for their survival over the next 24 hours? Milk, wine, bread, chocolate, toilet paper and cookies.
As the hours moved forward into morning and still no snow, I just had to laugh.
But it also prompted me to take some time to remember past snow days when my daughter was still at home. I vividly recalled the excitement and anticipation of whether school would be closed -- and then the long snow days bundling and unbundling – the wet towels and mittens and scarfs and hot chocolate and excited dogs that loved running in the snow. I recall the long walks we took around the neighborhood, amazed at the beauty. The sound of the sleds on the driveway down the street late into the night. I remember I would often try to balance my time between working and spending time with my daughter. The push and pull of a snow day. My heart hurts a bit thinking about that.
And now, when the snow has finally begun to fall, I have let out a big sigh of relief. It is ok to be home today. Our team is safe and warm, and I am safe and warm in my most comfortable, warmest socks and my favorite turtleneck sweater. I am sitting near my husband, cozy and warm and grateful for the time to slow down and reflect.
The things I need for 24 hours? Not bread and milk or even wine. A safe warm place to sit. The time to appreciate and remember. The wonder of a snow day.