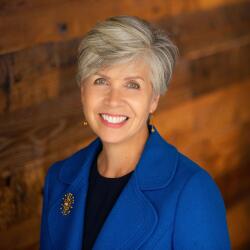 The days are longer, there is more time to do what you want. I stay up later, go outside much more, eats more fruit and veggies (my tomatoes are growing great this year!) and there is time away to spend with family, to relax, and take a break.
As a child the summers seemed to stretch on endlessly. However, as an adult they go by in the blink of an eye.
These last couple of weeks I have been on the road quite a bit and had the opportunity to visit with some fundholders and, as always, I learned a lot. I was reminded of the impact of our childhoods, the lessons we learn, and how important it is for each of us create new memories and experiences.
I had lunch with a new fundholder a couple of weeks ago, someone I have known and respected for many years. He shared with me a bit about his upbringing, family and career.
He told me about growing up, and how he was aware of the children that were coming to school from poorer families. He felt, even as a youngster, a tug to help.
He shared how he wished to find a goldmine so that he could help his friends who were less fortunate. As an adult he realized that he could be the goldmine. He understood that he could do so much for others. He sees charitable giving as his goldmine.
Another memory recently shared by a different fundholder was growing up fishing with his grandfather.
He eventually taught his own son to fish, passing on his love of the ocean and importance of caring for our environment. His hope is that his son is passing these same things down to his children. This man focuses much of his giving on environmental issues and wants to share this with his family.
It is an incredible honor to have these kinds of conversations with individuals and families, to hear their stories, their memories and their hopes.
Charitable giving is an opportunity to make your mark on this world. It signifies those things that are important to you and can reflect your values, your interests and your passions.