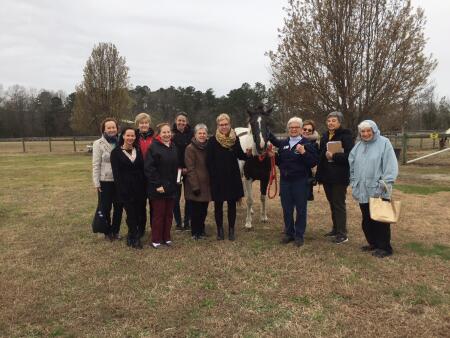 The members of Moore Women - A Giving Circle recently conducted a site visit with 2017 grantee Prancing Horse Therapeutic Horseback Riding. Judy Lewis, Prancing Horse executive director, welcomed the members and provided an informative tour of the facilities. The members were able to learn about the services that were funded through the 2017 grant to improve core strength, communication, social interaction and self-esteem for students in the program.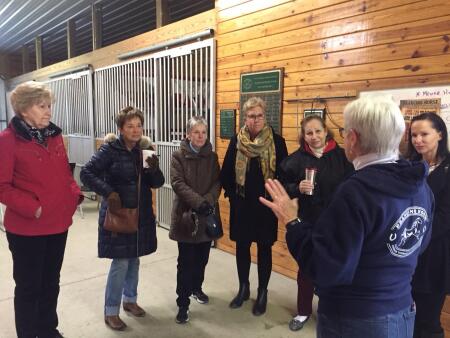 Prancing Horse works to improve the physical and emotional well-being of individuals with special needs and works with veterans through the Freedom Reins program.
To learn more about Prancing Horse, visit prancing-horse.org. To join Moore Women and make an impact on the lives of women and children in Moore County, please contact Dawn Neighbors, regional director.