Deborah Nichols, Pam Roman and Jodi Sullivan of The Clay County Community Foundation recently presented grant checks to the Brasstown Community Civic Center and Matt's Ministries.  The Brasstown Center will be using the funds to update the restrooms and Matt's Ministries will be buying food for the food pantry.  
Pictured here are:  Melvin Cantrell and Clay Logan, Brasstown Community Club with Deborah Nichols and Pam Roman of the CCCF.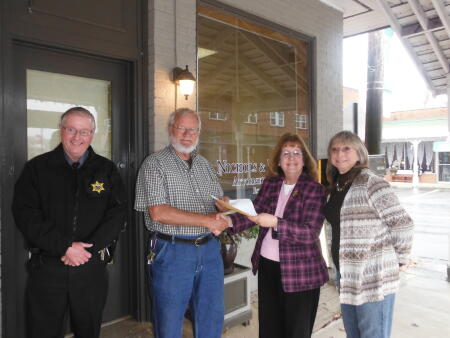 Pictured below:  Jodi Sullivan, CCCF with Roberta Barr of Matt's Ministries.