The SATELLITE program at NC State University is one of many programs across the state to receive funding from the Biogen Foundation Ignite the Power of STEM grants program, administered by the NCCF. Pictured below are photo outtakes from the program. All photos are courtesy of SATELLITE at NC State University.

Celebrating its 20th anniversary, SATELLITE had nearly 50 high school sophomores from across North Carolina, with more than 20 NC State undergraduates serving as mentors, counselors and program directors.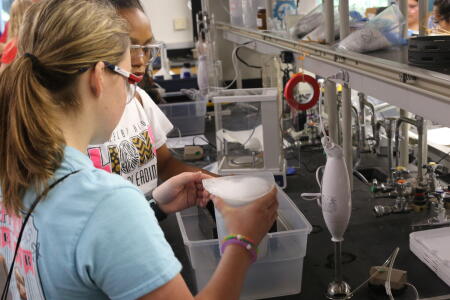 SATELLITE scholars visit the NC State Paper Science Labs where they learn about pulp and paper while making their own sheets of paper.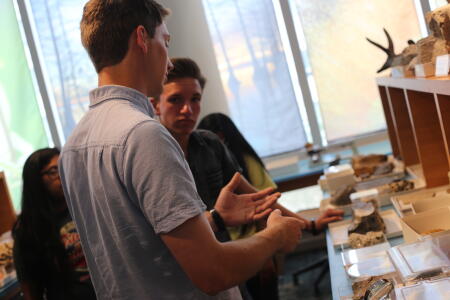 Students participate in a lab experiment at the NC Museum of Natural Sciences.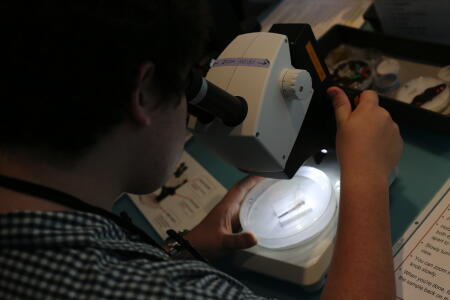 SATELLITE scholars get a chance to explore many aspects of STEM through lab experiences and demonstrations like this one to discover the varied and broad career options available to them.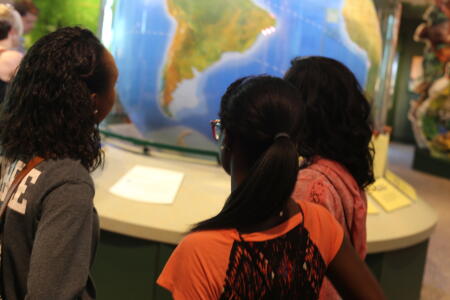 Scholars explore Raleigh and all it has to offer, including exhibits at the NC Museum of Natural Sciences.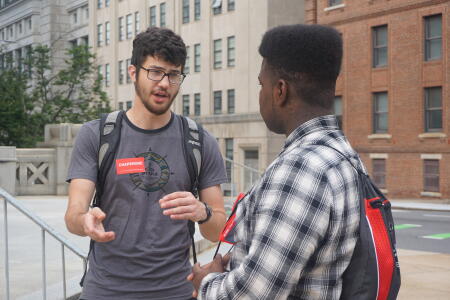 In between activities, scholars and undergraduate counselors develop close bonds, sharing their unique perspectives and ideas, creating a valuable resource for scholars as they return to their schools.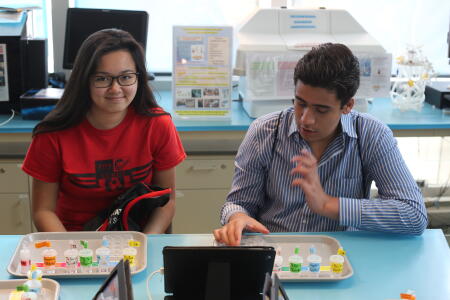 SATELLITE scholars explore the breadth of STEM, discovering new career paths they were not previously aware of. Here, scholars engage in a lab activity with the NC Museum of Natural Sciences.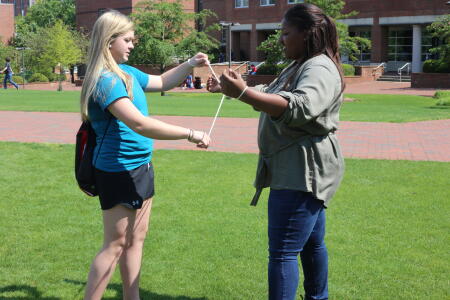 Two SATELLITE scholars work through a team building and leadership activity, trying to untangle themselves without undoing the rope.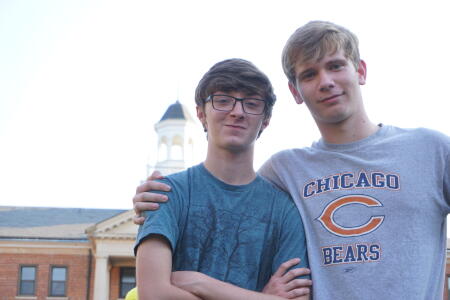 While they come from diverse areas across North Carolina, scholars become fast friends as they share in the SATELLITE experience.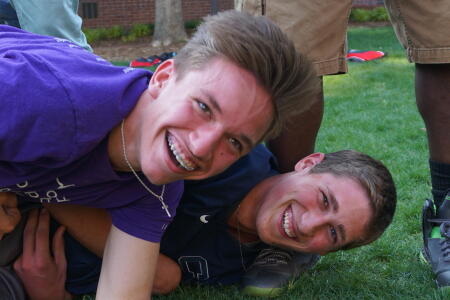 Over the five days of the program, scholars develop close friendships as they learn about STEM and have a true college-like experience at NC State.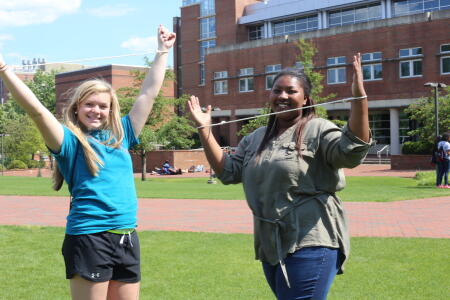 On the first day of the program, scholars successfully solve leadership challenges with the NC State Shelton Leadership Center.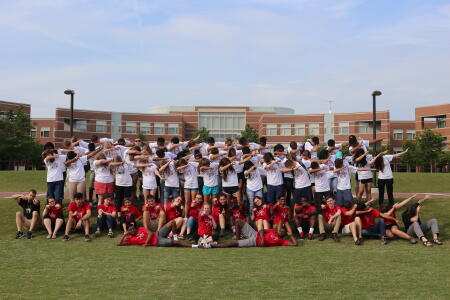 SATELLITE scholars and counselors "dab" to celebrate five days of college prep, leadership development and STEM education on NC State's campus.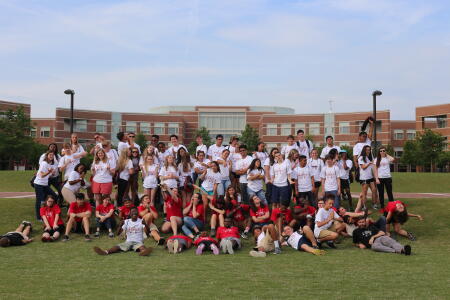 After many long and hot days learning about STEM, college prep and leadership, scholars and counselors get a chance to show their character, developing strong relationships for continued success.
Visit the SATELLITE Facebook page here for more photos and information.