The following is a republication of an article in the Hickory Daily Record by Michael Praats on April 25, 2017. Posted with permission.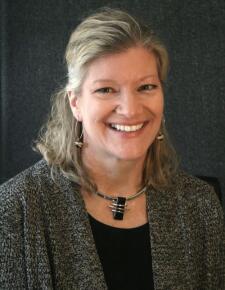 The Catawba County Library System announced the establishment of an endowment fund last week to ensure the future of libraries in the community.

"The Catawba County Library Endowment exists to help the library empower lives and build our community by bringing people, information and ideas together," Library Director Suzanne White said.
The endowment will allow residents of Catawba County to give back to the library and help make a difference in their community.
"I wanted to create an enduring, permanent, enhanced funding source to increase our capacity to serve the community now, and for years and generations to come—to help us provide responsive and vital services, and to build for our children's future," White said.
"After extensive research, we partnered with the N.C. Community Foundation to establish and manage the endowment fund, and began fundraising with our strongest advocates—our board of trustees and our three Friends of the Library groups, who each gave generously in support of the library's new endowment," White said.
White has not yet set a goal for the endowment, but she looks forward to seeing the generosity of residents and hopes the fund will be a success.
"In this first year, we're happy and hopeful to build a significantly strong foundation for the endowment fund with both individual and corporate giving," White said.
The North Carolina Community Foundation will manage the endowment; donations are tax deductible, according to the release, and cash gifts along with real estate, life insurance, trusts and securities are accepted as gifts.
The Catawba County Library System does more than loan books and promote literacy. The libraries offer a number of educational programs and services ranging from 3-D printing to assistance with resume building and gardening workshops.
"The library impacts our county's educational success--our early literacy resources and programming gives children that all important advantage for starting school ready to succeed, and positioned to be reading on-level by third grade," White said.
Anyone who donates $1,000 or more will receive acknowledgment on the library endowment plaque, and donations can be made online at www.catawbacountync.gov/library.