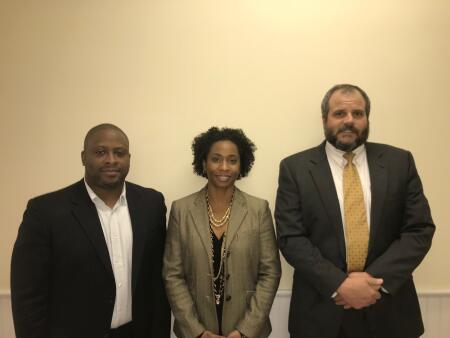 The board of advisors of the Northern Albemarle Community Foundation announces new advisory board members.
Joining the board are:
Brian Beasley of Camden. He works for the NC Farm Bureau and is a graduate of Campbell University.
Rodney Walton of Elizabeth City. He works for PNC Bank, is a member of the Zoning Board and is a graduate of St. John's University.
Angela Cole of Elizabeth City. She is the Assistant City Manager for Elizabeth City, serves on many local boards and is a graduate of Spelman College and Georgia State University.
"We are very excited to have these leaders join our board," said James Watson, board president. "We look forward to working with them to benefit our local community."