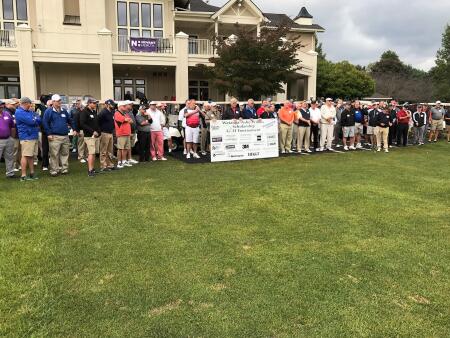 The Watauga-Ashe-Wilkes Scholarship Fund recently held its 17th annual golf tournament. The tournament featured a celebration of the impact the scholarship has had on the community. More than 130 golfers joined a robust group of sponsors to raise more than $100,000 to benefit the scholarship fund.
The scholarship was established in 2001 with the purpose of providing students with financial hardships the opportunity to attend college. More than $450,000 has been awarded to more than 80 students since the scholarship's inception.
Pictured below is Phil Stevens, founder of the scholarship. Read more about the creation of the fund and his leadership here.