When Edward G. Brown Jr. was a little boy growing up in southeastern Kentucky, he recalled walking to school past some children whose abject poverty was upsetting. While not from a wealthy family, he immediately recognized the huge differences between his comfortable, middle-class existence and the extremely poor living conditions of some citizens in his home state.

Many years later, Brown told Sue LeLievre, NCCF regional associate for the west, that he remembered thinking to himself even then, as a child, that someone should do something for those poor children and their families' sad living conditions.
Fast forward through years as a successful civil engineer in a career that took Brown all over the world. Much of his professional life was spent in the Bahamas and Libya, where a favorable tax situation coupled with savvy investments made him a wealthy man. He married, had a family and apparently never forgot the living conditions in his corner of Kentucky.
By the time he retired to Clay County in a region of North Carolina not unlike southeast Kentucky, he was ready to remember the poverty-stricken families who had made such a sad impression. After his wife died he created a fund in her memory in 1997. The Margaret and Edward Brown endowment was established to benefit the children of Appalachia, both in Kentucky and North Carolina.
LeLievre recalled a man who initially seemed very quiet. "He kept to himself until you got to know him," she said. But when the trust was established, she soon learned of his philanthropic interests and the expectations he had of his grant recipients. "Like most engineers, he paid attention to detail," she said. He was very interested in education and ensuring that basic life needs were being met among the mountain populations in both Kentucky and North Carolina. "He wanted to know who he was giving to and what they were doing with his money," she said.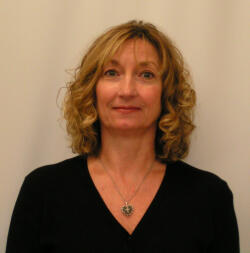 One fortunate organization that benefits from Brown's fund is Communities in Schools in Clay County. Theresa Waldroup, executive director, recalled that her initial visit with him was full of many questions. "I was very glad I had come prepared with my big notebook full of all of our documents," she said. He asked to see their budget, IRS Form 990, 501 C 3 documentation and the results of their participation in a national pilot. And once he made the decision to grant to CIS, he wanted annual reports on where his money was being allocated.

Beyond his rightful expectation of accountability, Waldroup began to see a man who truly cared. "He wasn't just asking to know how we spent his money," she said. "He was truly interested in the kids." LeLievre remembered seeing handwritten thank-you notes from children throughout Clay County and Kentucky that decorated his home.
LeLievre ultimately became a friend of Brown's and among the few who visited him in his later years. She would bring him lunch, run a few errands and was somewhat like a surrogate daughter, as his own adult children lived out of state. She was sad to learn the news of his death in February of 2010, and to this day follows up on his endowment's grantees, even visiting recipients in Kentucky to ensure they are using his funds wisely.
Brown's endowment is among the largest held by NCCF. The initial sum of $6 million has grown to $10 million, with grants totaling more than $1.5 million to date. The majority of the fund's contributions go for initiatives in his home state of Kentucky.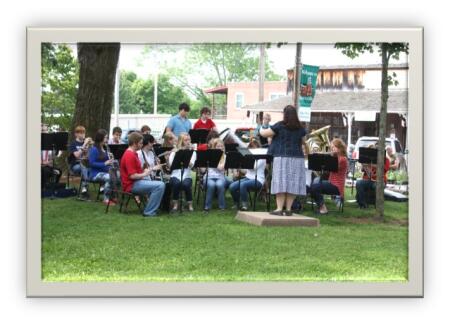 North Carolina benefits as well. Waldroup said the grants from Brown's endowment make a huge impact in Clay County. One example is in the arts, which have suffered from years of budget cuts. His grants have helped to provide new or refurbished musical instruments for the band program that is offered to middle- through high-school students. One student who finally had the benefit of a working French horn was able to take her musical talent all the way to state competition, which was a happy occurrence in a rural county that hadn't seen any new band instruments in 20 years!
Brown was a small man, standing only about 5' 7". But his vision for what philanthropy could do for the less fortunate in southern Appalachia was big – and far-reaching. NCCF CEO and President Jennifer Tolle Whiteside said it is an honor to be entrusted with a legacy of this magnitude. "The trust that Mr. Brown put in us to make sure that his charitable wishes were met during his lifetime and after is truly humbling," she said