Duke Energy grants for community colleges
Program overview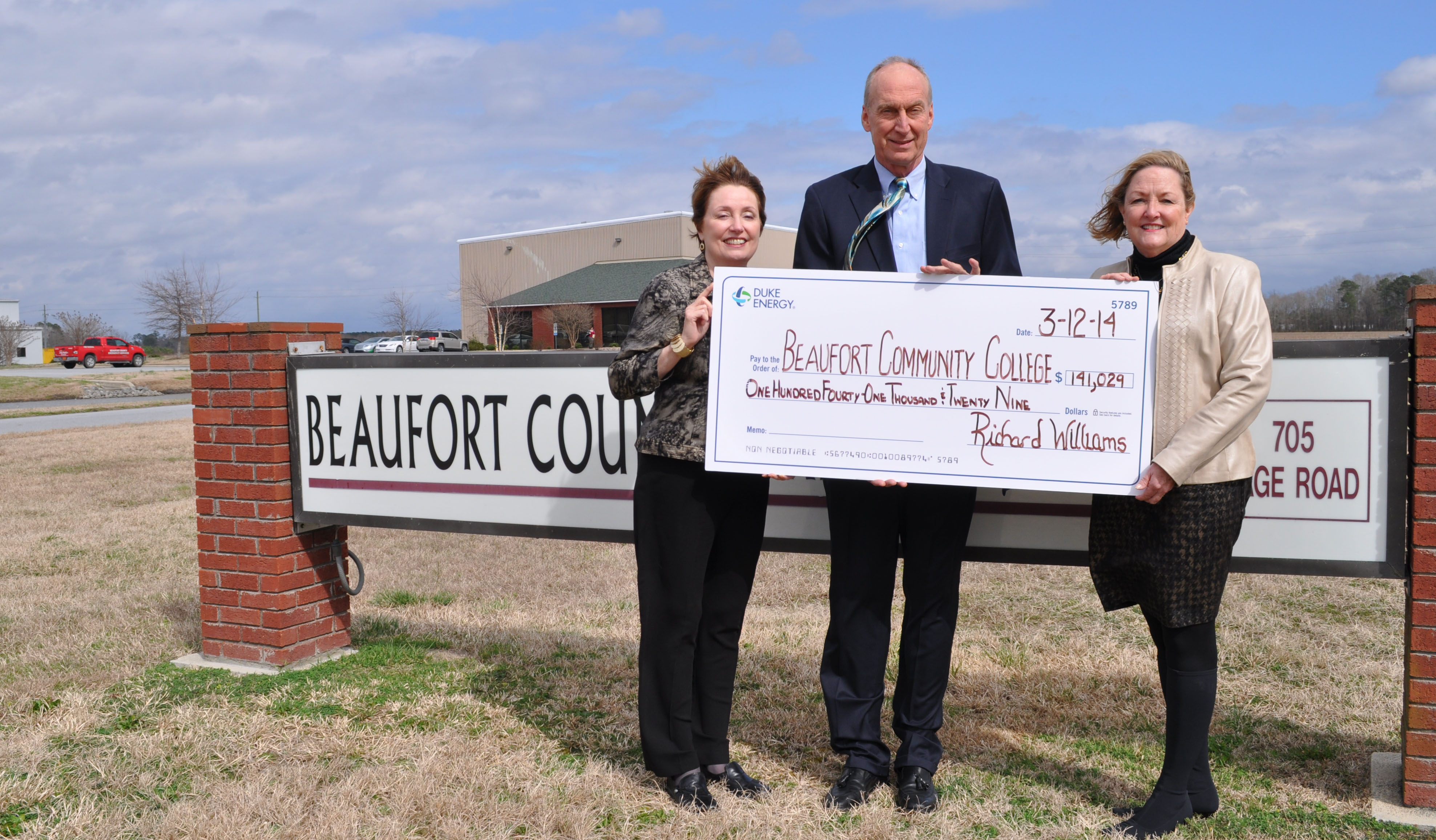 Duke Energy established the Community College Grant Program to support workforce training programs that would help recruit new and retain existing industries in North Carolina. The program will provide grants to community and technical colleges in Duke Energy's service area. These grants provide a financial boost that helps enable community colleges to extend their expertise, to provide rewarding opportunities for students and, ultimately, to help revitalize manufacturing and other target industries in the region.

A grants committee representing the NC Department of Commerce, NC Community College System and Duke Energy will review and award the grants. The North Carolina Community Foundation and Foundation for the Carolinas administer the program on behalf of Duke Energy.

The application process varies based on the community foundation that supports this program in your area. Click on your college's name in the list below, which will direct you to the appropriate foundation to learn more about the program. 
 
Asheville-Buncombe Technical Community College
Beaufort County Community College
Caldwell Community College and Technical Institute
Catawba Valley Community College
Central Carolina Community College
Central Piedmont Community College
Coastal Carolina Community College
Davidson County Community College
Durham Technical Community College
Fayetteville Technical Community College
Forsyth Technical Community College
Guilford Technical Community College
James Sprunt Community College
McDowell Technical Community College
Rowan-Cabarrus Community College
South Piedmont Community College
Southeastern Community College
Southwestern Community College
Vance-Granville Community College
Wake Technical Community College
Western Piedmont Community College