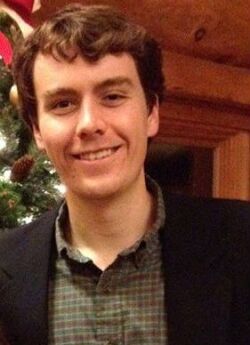 The next recipient in our Scholar Spotlight series is Spencer Lacy from Cape Carteret. He is an annual recipient of the Edward S. Dixon Scholarship and graduated from Croatan High School in 2011. (You may recall an earlier profile of Spencer, and he wanted to bring us up to date. Once an NCCF Scholar, always an NCCF Scholar!) Since then he has attended NC State University, where he studies biomedical engineering. His extracurricular activities, such as volunteering at Duke Raleigh Hospital, tutoring at-risk youth at the Washington Boys and Girls Club and participating in several service-learning trips abroad, has cultivated his love of volunteerism.
After earning his bachelor's degree, Spencer plans to attend medical school to become a physician, as he believes the medical profession will satisfy his intellectual curiosity and desire to serve others. He has already had hands-on experience in medical research through a National Institutes of Health Summer Internship.
Spencer's future looks bright. Edward S. Dixon scholars are chosen because of their high moral character and academic achievement. "I intend to honor my selection by acting with integrity throughout my lifetime," Spencer says. "I will never stray away from the morals that I was raised on."
Later in life, Spencer hopes to be in a position to start a scholarship fund of his own. "I aspire to give future students the same opportunity that was given to me, because giving back is crucial for the good of the community," he says.