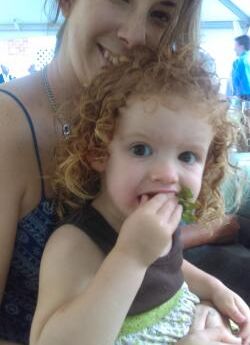 Mary Ruby Thomas is a Topsail High School graduate studying at Cape Fear Community College. She is interested in psychiatric and substance abuse nursing and hopes to become a nurse practitioner.
She chose CFCC because of its stellar reputation in nursing and flexible accommodations for non-traditional students. She hopes to one day be able to build a great life for herself and her daughter while pursuing her passion.
Her path to where she is today has not been an easy one. In 2014, Thomas gave birth to her daughter and lost her brother. She's learned firsthand the fragility and importance of life. She hopes to combine that understanding with her education to benefit patients in her nursing career.
She has been a CFCC student for two years and is pleased to receive an exceptional education through the nursing program thanks to the Joseph Bergin and Elsa Flower Davies Nursing Training Scholarship.