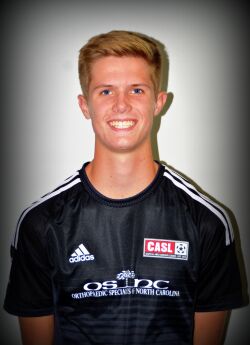 Zachary Curtis is a graduate of Green Hope High School and will study at North Carolina State University.
Curtis is interested in the College of Engineering, but his specific major is undecided. He plans to play soccer in an intramural team during college.
Curtis chose to attend NC State because of the quality of its engineering college and because he grew up as a Wolfpack fan. His grandfather, father, uncle and aunt all graduated from NC State.
He will attend NC State thanks in part to the CASL Scholarship Fund in Memory of Lane Meyer. Curtis expects to graduate in 2021.