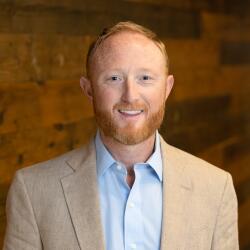 What we saw: Despite overall tighter financial conditions, stock markets staged a significant and welcomed rally in the first half of 2023.
Global equity markets were particularly strong in June. Fixed markets remained under pressure as interest rates continued an upward march even amid signs of economic strength and moderating (but still elevated) inflation.
Most broad measures of US domestic equities were up in the range of 8% to 10% in the second quarter, with large growth-oriented indices and companies leading the charge. Year-to-date broad measures of domestic stocks, the S&P 500 and the Russell 3000, were up 16.9% and 16.2% respectively.
International equities in developed and emerging markets are also positive year-to-date, and slightly trail their domestic counterparts. The MCSI World Ex US index, a broad measure of global equities except for the US market, is up 11.3% year-to-date.
Looking forward: Markets have proven resilient from last year's bear market despite conditions that generally dampen growth. Real US Gross Domestic Product for the first quarter was revised higher to 2% annual growth, labor markets remain strong, consumers are still spending, and global growth is diversified across countries and continents.
However, concerns are still present. The US treasury yield curve remains inverted – generally an indicator of a looming recession – and job growth is moderating., The Federal Reserve remains committed to fighting inflation – keeping the prospect of future rate increases on the table – and international uncertainty continues as the war in Ukraine drags on. US Core CPI remains elevated at 4%, almost double the Federal Reserve's preferred target of 2%. Additionally, the equity rebound has been very concentrated among a few stocks and sectors, resulting in a lack of market breadth. Tech and Consumer Discretionary companies such as Apple, Google, Nvidia, Amazon and Tesla represent a majority of broad market gains.
NCCF investment performance: Positive returns accelerated in the second quarter. NCCF managers are averaging positive returns year to date of about 9% through the first two quarters. On a rolling one-year basis, the NCCF Investment Fund trails the Broad 70/30 benchmark, returning 9.4% and 11.2% respectively. On the quarter, the NCCF Investment Fund returned 3.4% trailing the Broad Benchmark return of 4.1%.
NCCF's investment objective and approach: Prudent investment stewardship is essential to our mission of building long-term charitable assets for the benefit of our communities. Our primary investment objective is to preserve and protect historical endowment contributions over an indefinite time frame, while providing an average return that covers a 5% annual distribution, average 1% NCCF support fee and inflation.
is available from NCCF's investment advisor, Graystone Morgan Stanley. For investment information specific to your fund, please contact your NCCF Donor Engagement Officer or send an email to support@nccommunityfoundation.org.