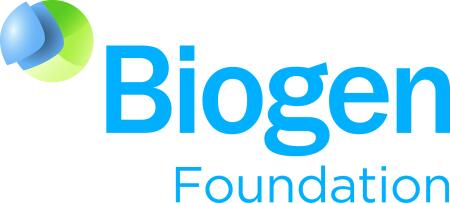 The Biogen Foundation has awarded $125,000 in grants to support science education programs and projects in public schools across North Carolina. In its second year, the Foundation's "Ignite the Power of STEM" program awards teachers, schools and nonprofit STEM education programs that serve K-12 students. Teachers were eligible to apply for grants up to $2,000. Schools and nonprofits could apply for grants up to $5,000. There were 35 deserving schools selected from a wide range of applications. The program was administered by the North Carolina Community Foundation (NCCF).
"We want to spark a passion for science among North Carolina students of all ages," said Joydeep Ganguly, Biogen Foundation Board member. "This program is designed to help students experience the fun and power of hands-on science learning and to know that science careers are within their reach."
Ignite the Power of STEM 2015-16 grant recipients:
Ayden Middle School for Model Rockets, Pitt
Beaufort County Early College High School for Videoing the Microscopic World
Brentwood Elementary School for Engineering a Healthier World, Wake
East Chapel Hill High School for Using Birdbrain Finches to Infuse Physics Classes with Computer Science, Chapel Hill-Carrboro
East Lee Middle School, for STEM for ALL, Lee
Hillandale Elementary School for BMX Challenge Course, Henderson
H.J. MacDonald Middle School for Robots to the Rescue, Craven
J.W. Turlington School for BrainPop Initiative Project, Hoke
Lift Every Voice Institute for Feed One Save One, Vance
Lincoln Heights Elementary School PTA for Educator Professional Training for STEM Curriculum and Engineering Elementary Kits, Wake
Longview Elementary School for Off to the Right Start: Building a STEM Collaboration Lab, Hickory
Louisburg High School for What's in my Water?, Franklin
Martin County Schools for Mission to Mars
Meadowview Magnet Middle School for Inquiry Science in the Middle School, Mount Airy
Middle College High School at Durham Technical Community College for Differential Literacy in High School Biology
Morton Elementary for Morton Master Builders, Onslow
New Vision School of Math, Science and Technology for Engineers in the Classroom, Rockingham-Stokes
Pender High School for Digging into DNA and 3D Modeling, Pender
Perry Harrison Elementary School for Leaners Today, Leaders Tomorrow, Chatham
Pisgah Astronomical Research Institute for Students Engaging Science Researchers at an Active Astronomical Research Station, Transylvania
Riverside Middle School for Robotic Virtual Programming Project, Martin
Roanoke Rapids Graded School District for Bringing Inquiry Science to NE NC
Robbinsville High School for Get in the BioZone, Graham
SATELLITE for Science and Technology Enriching Lifelong Leaders in Tomorrow's Endeavors, Wake
Sherwood Githens Middle School for Fetal Piggies for Science!, Durham
Shoals Elementary for Science Literacy-May The Force Be with You, Surry
STEM West/Western Piedmont Council of Governments, Robox Sumo, Alexander
Surry County Public Schools for Junior Camp Med, Surry
Swain Family Intervention Services, Inc. for Swain Summer STEM Camp, Swain
The Brilliant and Beautiful Foundation for Wild About Data: Bioinformatics, Wake
North Carolina Leadership Academy for STEM Girls, Forsyth
UNCW Research Foundation for Junior Seahawk Academy: STEM/Health Explorations, New Hanover
Upper Coastal Plain Learning Council for Putting the "E" in STEM, Wilson
Western Middle School for Project HOST (Hands on Science Teaching), Alamance • Wilson Academy of Applied Technology for Robotics Lab
The "Ignite the Power of STEM" grants program for 2016-17 will be held in the fall, when additional and more specific information will be detailed at www.biogen.com/igniteNC and on our website.