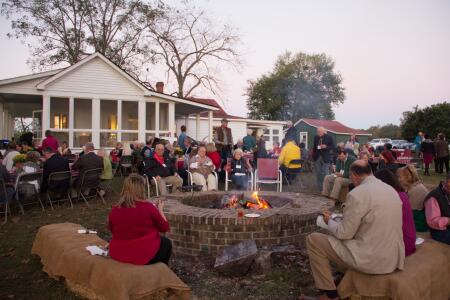 The board of advisors of the Johnston County Community Foundation awarded grants to local nonprofit organizations and presented the Frances Finch Hobart Award for Voluntary Community Service at its recent 25th anniversary celebration.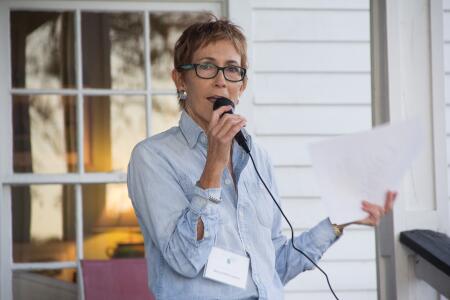 This year's local nonprofit grant awards are:
$2,000 to Autism Society of North Carolina for 2017 Camp Royall scholarships
$2,500 to Boys & Girls Clubs of Wayne County for Street SMART
$1,700 to Children's Home Society of North Carolina, Inc. for family recruitment
$1,500 to Clayton Cultural Arts Foundation - Clayton Youth Theater for Clayton Youth Theater's 10th Anniversary production of "Little Shop of Horrors"
$3,557 to Community & Senior Services of Johnston County, Inc. for storage for frozen meals for senior citizens
$2,500 to Girl Scouts - North Carolina Coastal Pines for Camp Mary Atkinson
$4,000 to Harbor, Inc for Safe Space • $2,500 to Johnston County Animal Protection League, Inc. for spay/neuter program continuation
$3,500 to Johnston County Arts Council, Inc. for Artists-in-the-Schools
$3,500 to Johnston County Industries, Inc. for Into Our Community We Will Go!
$3,000 to Johnston County YMCA for summer day camp for middle school youth
$2,500 to Johnston County Youth Services, Inc. for general operating support
$2,293 to Partnership for Children of Johnston County for grade level reading campaign
$1,500 to Prevent Blindness North Carolina for Star Pupils Johnston County
$1,000 to Reach Out and Read for Reach Out and Read- Johnston County
$2,500 to Serve the Need in Johnston County, Inc. for ramp building and small home repairs
$2,000 to With Love From Jesus Ministries for food pantry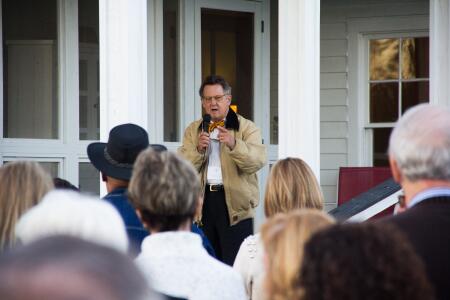 James Narron, former Johnston County Community Foundation board president, former North Carolina Community Foundation board chair and the event's host, thanked the community for its support of the JCCF. "The Johnston County Community Foundation has awarded more than $350,000 in grants in our local community over the past 25 years," he said. "We now hold $8 million in endowment funds. We've come a long way from our first grant of $674."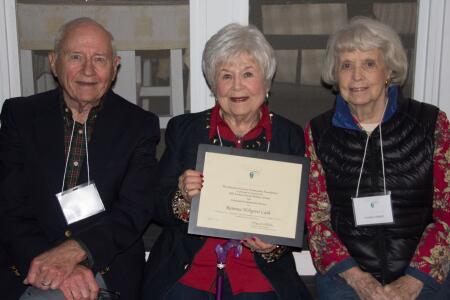 The JCCF also awarded the annual Frances Finch Hobart Award for Voluntary Community Service honor to Ramona Hobgood Cash. The award was established in 2006 to recognize and honor the tireless efforts of Frances Finch Hobart and the countless hours of community service she has given through the years. The intent of this award is to recognize an individual from Johnston County who demonstrates vision, vitality, determination, selflessness, generosity and a full caring heart to his or her community. Recipients are encouraged to name an organization that they feel deserves to receive a $850 grant from the Frances Finch Hobart Endowment Fund. Cash selected to support the Johnston County Arts Council.