Currituck-Dare Community Foundation awards $10,000 in local disaster relief grant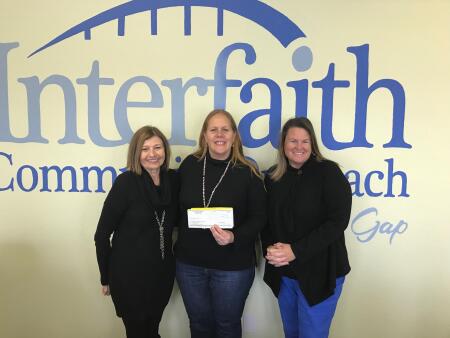 The North Carolina Community Foundation Disaster Relief Fund awarded a second round of grants to local affiliate foundations serving the areas hardest hit by Hurricane Matthew.
The Currituck-Dare Community Foundation received $10,000 from the NCCF Disaster Relief Fund, which will be directed to Interfaith Community Outreach, Inc. to support the organization's local long-term recovery.
"This grant is critical to the long-term recovery of Dare county from Hurricane Matthew," said Sheila Davies, Currituck-Dare Community Foundation board president. "The NCCF Disaster Relief Fund is a pivotal resource to our community thanks to the generosity of many donors who gave to help eastern North Carolina."
NCCF President and CEO Jennifer Tolle Whiteside said that the Foundation's support continues to focus on helping our affiliates meet long-term recovery needs in eastern North Carolina. "These are allocations that we are confident have been granted effectively, because our affiliate boards live and work in these communities and know firsthand where these resources can make the most impact," she said.