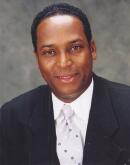 Juan Austin and Katharine Harrison Hardin have been appointed to the statewide board of directors of the North Carolina Community Foundation, according to Stuart B. Dorsett, chairman of the board.
Austin is senior vice president for the Wells Fargo Foundation for North Carolina and South Carolina. The Greensboro native lives in Jamestown. He is a member of the board of the NC Business Committee for Education and a former board member of the NC Center for Nonprofits and the NC Public School Forum. He is a graduate of Campbell University with a bachelor's degree in trust management.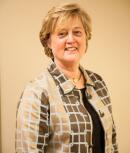 Hardin is office administrator for James C. Hardin III, PLLC, a law firm that specializes in estate planning. The Rocky Mount native lives in Rock Hill, SC. She is an active volunteer and has been involved as a board member for Saint Mary's School in Raleigh, the YMCA, the Junior League of Washington DC and Charlotte and Children's Hospital. She is a graduate of Saint Mary's Junior College and the University of North Carolina at Chapel Hill.
Dorsett said the NCCF was fortunate to have leaders the caliber of Austin and Hardin serve on the statewide board. "Their professional experience and community leadership will serve the Foundation well," he said.